Hello fine folks, this Monday we have great news for you!
Community Tickets
Are you a student, or a beginner who feels uncertain whether they are ready to attend a conference? Are you underrepresented in tech? Are you passionate about Functional Programming?
If so, you can attend the conference for free! To apply, fill out this form and we will back to you as soon as we can.
(All of your applications will be available only to us, the conference organizers.)
Free Workshops
As of now, if you buy conference ticket, or already own a ticket; you can attend a workshop for free! Contact us by mail, twitter or fill out this form to let us know which workshop you would like to attend.
You can choose from:
Creating a Programming Language from Scratch
Scala is Love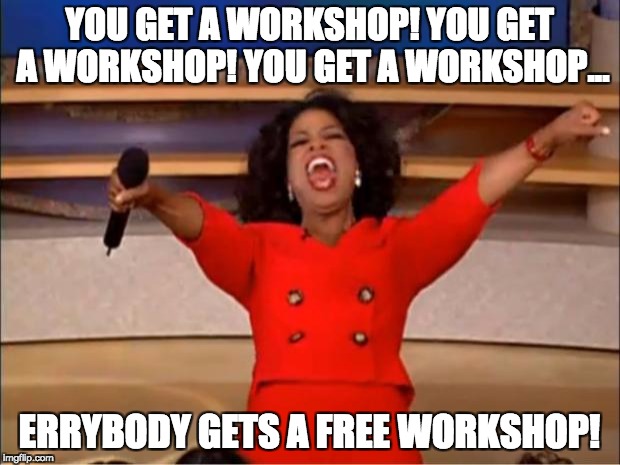 Feel free to share this post on twitter and with your friends! Let's share the Partial love! ❤️
See you soon!